Collaborators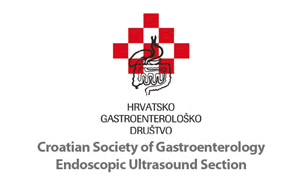 The European Crohn's and Colitis Organisation (ECCO), founded in 2001 to improve the care of patients with inflammatory bowel disease (IBD) in Europe, is now the largest forum for specialists in IBD in the world. It is a non-profit association, which successfully expanded from an organisation comprising 14 Country Members to an association assembling 36 member states of the Council of Europe and facilitating collaborations beyond Europe's borders. In 2009, we introduced individual membership allowing anyone around the globe interested in IBD to both benefit from our programmes and services and to join us in our mission.
ECCO's mission is to improve the care of patients with IBD in all its aspects through international guidelines for practice, education, research and collaboration in the area of IBD.
---
The idea of establishing HSG belonged to George Voulpiotis who also played a crucial role to its initial development. Among founding members were surgeons, radiologists and laboratory physicians showing that Gastroenterology practice in our country at that time was based on the idea of creative collaboration among clinicians of other specialties who had an active interest and involvement in diseases of the gastrointestinal tract and liver.
---